Today we raise our fists high and put our hands together in celebration of our Feature Girl Warrior, marketing, design and branding professional, Kate Bouchard, who has over 10 years experience on both internal marketing teams and with agencies. She is founder of the recently launched company, Armature Collective, where she leads a group of creative freelancers in supporting client's marketing, branding, and advertising strategies. Kate is a creative, dynamic, high-performing leader who loves bringing together passionate, talented cross-functional teams. She specializes in leading large-scale marketing initiatives such as the re-branding of Doctors of BC from the BC Medical Association in 2013-2014, and the development and execution of social media and digital strategies. With her background in advertising, Kate has coordinated multiple national campaigns for retail and non-profits. She is involved in the independent film community in Vancouver, volunteering her time as Director of Marketing on the Board of Directors of the Vancouver Short Film Festival. She has worked as a producer, writer, director and actress on multiple short films. Kate is currently organizing a charity dinner event on Thursday, March 22nd in Vancouver titled Stories of Strength: An evening celebrating the resilience of women that benefits the Downtown Eastside Women's Centre and the production of a short film she wrote titled A Place Called Hope. 
What makes you a Girl Warrior?
I'm a Girl Warrior because I am courageous. I work to live each day with my heart wide open.
Tell us a bit about Armature Collective. How did that come about? Why?
Over the last few years I've been watching this movement towards the co-working, entrepreneurial, digital nomad lifestyle. There's been a big shift, especially among my generation.
I love the work I do, but craved the freedom and flexibility of entrepreneurship. To me, the best creativity happens outside four walls and the hours of 9 to 5, when you're living life and exposed to new people, cultures and ideas. I was looking for a way to support clients with their marketing, branding and advertising efforts while embracing the idea of creative freelancing and this shift we're seeing. The idea for Armature Collective was born – a marketing, branding and design company that delivers agency-level service and brings together creative freelancers in collaboration.
You were the Marketing & Digital Communications Manager for Doctors of BC where you were the project lead on rebranding the organization. That's a huge undertaking. What did learn from that experience?
The amount of learning and growth I experienced during my time with Doctors of BC was exponential. The rebranding taught me so many lessons. One that stands out, and the one that I believe is responsible for much of the success of the project, was the positive impact of involving employees at all levels of the organization. A company's employees truly are ambassadors of the brand. You have to include them intimately, every step of the way. If they connect emotionally with the change, you've already won a huge battle when it comes to rollout and adoption. The best thing I did with that project, under the guidance of my Executive Director, was develop a "Brand Rollout Team" consisting of 20+ of my colleagues from all departments across the association. We met weekly, everyone was kept in the loop about progress and responsibilities, and most importantly, understood exactly why the rebrand mattered and how it would make a difference.
You're on the Board of Directors of the Vancouver Short Film Festival and wear many hats – producer, writer, director and actress. Which one fits you best and why?
There are certain things that come naturally, and others that we have to work harder for. I easily fall into the role of producer because of my natural organizational and leadership abilities and experience in business. It's in my comfort zone. Having said that, I don't find it as personally or creatively rewarding as writing a story from that heart that others connect to, or showing bravery and courage in acting class. I have to work harder and confront more fears as a writer and actress.
Who inspired the short film that you wrote, A Place Called Hope? Why was it important to tell this story?
The film is inspired by my maternal grandmother, Mary. It is loosely based on her early life when she was married to a cruel and mentally unstable man. Eventually she met my grandfather, and the story of her life became a much happier one. In the time before, we can only guess what transpired, and fill in blanks with pieces of information she mentioned in passing to my mother and uncles.
As an independent woman living in Canada today, it is hard to think about how women were treated. How physical and emotional abuse was not seen as reason enough to leave, and how, getting by on one's own seemed nearly impossible. Many of us think of strong women now as confident, outspoken, demanding to be heard – it is easy to forget that strength in different times took different forms. Simply finding a way to survive and maintain hope in these scenarios was often the greatest possible display of strength.
All of us have stories of strength and resilience passed on from the women who came before. That's what inspired me and that's why I think it's an important story to tell. I hope that one day soon I will be able to get the project fully funded and off the ground.
You're currently organizing a charity dinner event in Vancouver called "Stories of Strength: An evening celebrating the resilience of women." What do we need to know "for sure" about the power of resilience?
Resilience to me is having the courage to come back from the darkest of places. To push through failure, pain, obstacles and the hurt of life and come out the other side with hope.
It's a difficult task to not be weighed down, resentful, or tired of fighting the fight. It's a choice we make every day. Just look around at the women in your life – what they've been through and what they've overcome. This is really what inspired my writing of "A Place Called Hope" and the idea to host the Stories of Strength dinner on Thursday, March 22nd.
It's been exciting to see all the synergies happening all in support of women and celebrating female strength! I've partnered with a caterer Tayybeh Syrian – a social enterprise that supports women refugees by fostering a community surrounding food and culture, and have amazing door prize sponsors on board from many local businesses. There are a number of seats still available so I hope any readers will have a look at our website and consider attending!
We'll be raising money to help fund the film and to benefit the Downtown Eastside Women's Centre. The Centre does so much to support women and give them hope for the future. Talk about stories of female strength and resilience!
What obstacles have you overcome and walls have you broken down?
To be honest, in reflecting on my life I don't see many. I grew up in loving homes, surrounded by supportive family and friends. If anything, the biggest obstacles I had to push past were internal. Self-doubt, anxiety, low self-confidence, near debilitating perfectionism.
Life presents some external challenges of course, but they've made me who I am today.
Post-secondary education wasn't something that was just given to me. Working full time in corporations from the age of 18, I paid for school on my own or with the help of programs at work. Classes were in the evenings or on weekends. As a result, I didn't complete my degree until I was 28 or so, but found that was an advantage as I had years more professional experience under my belt than others my age. No student loans, very little debt. I learned how to hustle.
One challenge I encountered in the workplace was being younger than all my colleagues. Sometimes 15 or more years. You can be judged by your look or your age and it's more difficult to be heard. I found, however, that within a short amount of time I could prove myself. You can't go into those situations with arrogance. First listen, show you want to learn. Build relationships. Then slowly speak up and lean in. People will listen and take notice.
What's the number one lesson your mother taught you?
My Mom taught me the power of unconditional and self-sacrificing love. I still don't fully comprehend it, to be honest. I sort of marvel at the idea… it may be impossible to understand until I have a child of my own. Also, having a sense of humor through the tough times in life. I have the most uncontrollable giggling sessions with that woman – the can't breathe, laughing so hard no noise comes out, tears streaming down your face fits of hilarity. It's the best.
My Step-Mom has been in my life since I was seven years old. She's taught me about dreaming big and living passionately. She's very good at setting her own worries aside and telling you to just GO for it – whether that's a solo trip to Colombia or going out on your own. She's been there, she gets it and she's always behind you.
What would you tell your younger Girl Warrior? 
You'll find yourself again.
What would you say to the next generation of Girl Warriors looking for inspiration?
Connect with the power of female stories. Seek them out.
Recently I started reading "Women Who Run with the Wolves" and it so powerfully reflects my experiences in ways I could never articulate through age-old fables and myths. It should be required reading. I gifted a few copies this past Christmas to friends.
Who is/are your Girl Warrior hero(s) and why?
I admire any Girl Warrior who isn't afraid to show all dimensions of herself.
Why can't we be professional AND sexy. Soft AND hard. Domestic AND the life of the party. I'm tired of feeling like we have to hide aspects of ourselves because it scares society for women to be complex and contrasted.
What's next?
Last year was an emotionally challenging one. So many people were happy to see 2017 in their rearview mirror.
Going into 2018 I realized that I didn't want different for the new year ahead, I wanted more. More of the types of moments, experiences, travel, friendships, and memories I had been blessed with in 2017. That's a nice realization to have in the early hours of January 1st.
I hope that's what's next. More.
Where do you see yourself in 5 years?
Traveling internationally with a home base in Vancouver. Surrounded by authentic, passionate clients and collaborators, working on abundant projects that excite me and positively impact others.
If a bioflick were made of your life, what would it be called?
Being nervous: doing it anyway
You can learn more about Armature Collective at: http://armaturecollective.com
Follow Armature Collective on Instagram at: http://instagram.com/armature.collective
Follow Kate on Twitter at: http://twitter.com/mskathrynanne
And on Instagram at: http://instagram.com/mskathrynanne
Buy your tickets to Stories of Strength charity dinner – March 22, 2018 here:
http://armaturecollective.com/stories-of-strength-dinner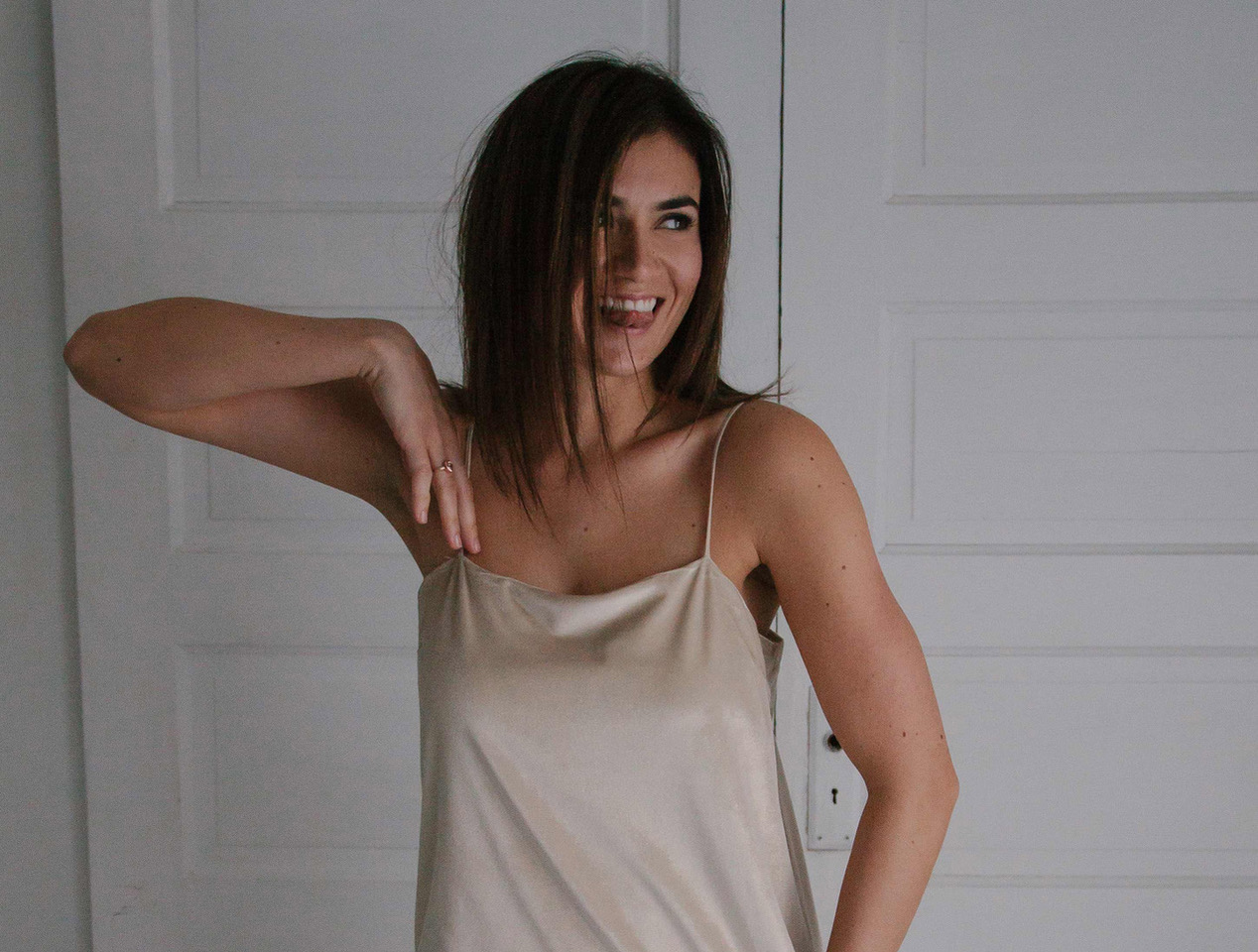 Photo Credit: Main Feature Image and Image above by Tianna Kwong.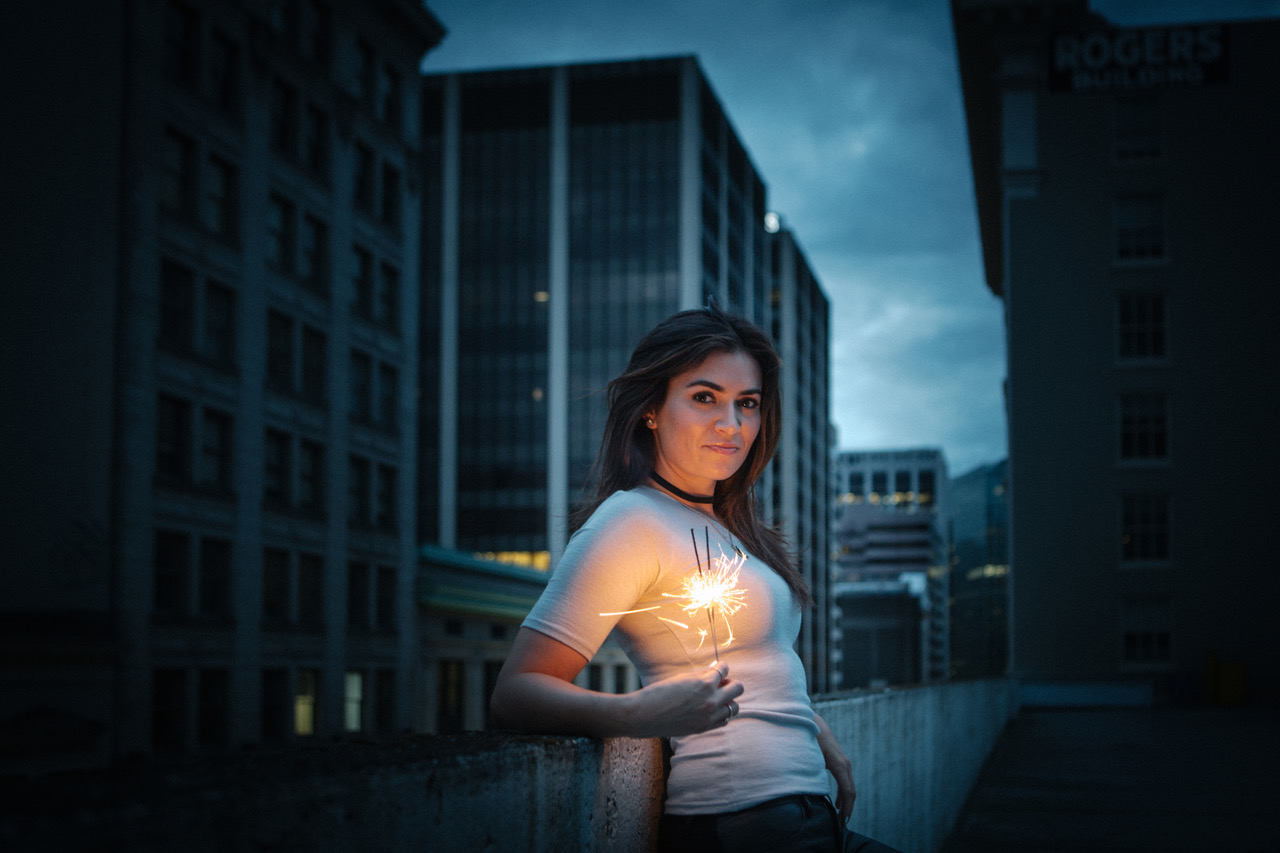 Photo Credit: Sparkler Image above by Aaron von Hagen.